A reliable locksmith service you can trust
Locksmith Services, Coachella Valley – Indio, La Quinta, Palm Desert, Palm Springs
One call for all your locksmith services.
Opinions from our happy customers.
What Are Our Customers Saying ?
Daniel Gonzalez
2022-08-16
Made me a new key and did an amazing job!!
Technician Ziv provided excellent service! He was very friendly and professional. He was fast and had a new key to our car made within 30 minutes. They are very affordable and highly recommend.
The locksmith was very helpful . They came even though it was late . These guys are great
Karina Zamaniego
2022-08-09
Locksmith Ziv arrived and provided excellent service! I highly recommended! Thank you for coming on such short notice and getting me back on the road!
Karina Zamaniego
2022-08-09
Locksmith arrived, fast and friendly service. Key worked perfectly! Thank you
Alejandro Guerrero
2022-08-09
Lockman was here made me a key key works good and he was good
gabriela morales
2022-08-08
locksmith was here within less than am hour and has best price im town
Kamille Ahrens
2022-08-08
Ziv was amazing!! He came right on time and provided a great service! He made a new key and he even fixed the back door of my truck that had been stuck. Thank you Ziv!
Gamaliel Lozano
2022-08-07
Best guy ever fixed it with no problem! Recommend him !
Prisila Rodriguez
2022-08-07
Locksmith made me a key, i loved it. Definitely would recommend.
Welcome To Our Website
Locksmith Services, Coachella Valley – One Call Does it All
Resc-U Locksmith, your family-owned lock experts, provides 24/7 local mobile locksmith services of all types, for the entire Coachella Valley. Count on us for your home and office lockouts and lock replacements & upgrades, auto lockouts, lock rekeying, safes, and most types of car keys.
All of your home locksmith needs are covered – lockouts, lock upgrades and replacement, key extractions, and more.
We handle master key systems, high-security locks, access control systems, restricted keyways, magnetic locks, and much more.
Emergency lockout service, replace keys when all keys are lost or stone, duplicate-high security laser cut and standard transponder keys.
Lockout Professionals
Home, business and auto lockouts of all types. We'll get you back into where you need to be.
Safe Installation
We'll handle all your safe needs, no matter how simple or complex they may be – we do it all.
Keypad Expert
Upgrades and replacements of all types of keypad lock systems. Level up your security with our keypad lock change services for your home or business.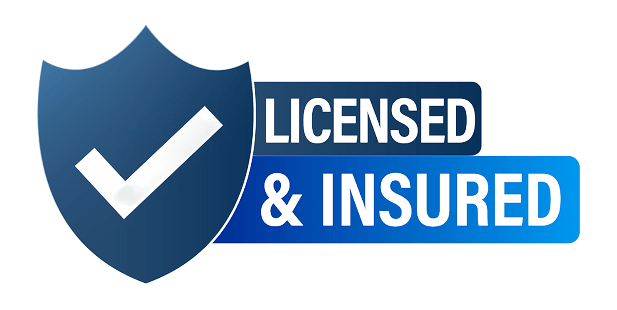 Total Keypad Installation Services
Professional services including all types of keypads
We provide complete keypad lock services - fast, professional reliable service
Advantage of Keypad Door Locking Systems
Keyless Door Entry Systems
Keyless door lock systems offer both maximum security and maximum convenience for any home or business. Only authorized individuals can gain entry with a PIN number. We supply and service all major brands of keyless/keypad entry systems.
Schlage encode wifi
Pair it with your Apple Home Keys or HomeKit; wifi smart lock controlled from your iPhone or Apple watch
Kwikset Halo wifi
Smart door lock & deadbolt, wifi enabled; control through wifi, smart phone & HALO smart lock
Yale Assure wifi
Smart lock upgrade for your entry door connects to wifi and Bluetooth. Control entry using the Yale Access App
Turbo lock BT
Smart lock system allows you to protect your premises from the outside in; remotely lock and unlock your doors using your phone.
Resc-U Locksmith
SERVING ALL OF COACHELLA AND SURROUNDING AREAS
Your one-stop shop for all types of lock services, including key service, auto unlocking, key replacement, and much more. Steel, wood, and glass door unlocking and opening - service in as little as 15 minutes. One call does it all, for the following communities:
Cathedral city
Desert hot springs
Coachella
Thermal
Resc-U Locksmith is available 24/7 for all your locksmith needs!
SERVICE HOURS
Exceptional service and solutions is what we provide for your locks.
Resc-U Locksmith Services will respond promptly to your call for locksmith service. Satisfaction is guaranteed for all your lock needs.
Emergency overnight locksmith service. Contact us, no matter what the hour; we will respond with quality service for all your emergency locksmith needs.
A&Q About Locksmith Services
Can a Locksmith Open a Door Without a Key?
A locksmith is able to open a doors without the key, which solves the problem of lost or misplaced keys. Our team has a number of techniques, including lock picking, banging the lock, and drilling, to obtain admission without the keys.
Can a Locksmith Make Car Keys?
Yes, even car keys that break during ignition can be made by a locksmith. A car dealer will charge you more to cut and replace your car keys than a locksmith will. For a locksmith to make you a new set of car keys, they will need the information shown below.
Model and make of the vehicle
Production year
Evidence of ownership
Make sure to inform your auto locksmith if your vehicle has been stolen so they can reprogram your vehicle so that stolen keys won't operate.
Why Should You Hire a Locksmith?
For each of the reasons listed below, a locksmith is required:
If you are locked out of your home or vehicle
If your key is lost or broken.
Make new keys or install new locks after moving into a new home.
Duplicate and cut new keys.
Can a Locksmith Open a Safe?
When it comes to hiring a locksmith it's quite challenging as you have to decide whom you can trust. With the increase in break-ins and burglaries, you always look for ways to ensure that your home or business remains safe. Resc-U Locksmith is an excellent option.
It's important to note that not all locksmiths in your area are reputable, so you'll need to do some research before choosing one. 
How do Locksmiths Open Car Doors?
A locksmith can unlock a car door in a variety of methods without the key:
Reprogram – A locksmith can reprogram an automobile to open the door if it has been programmed.
With a key analyzer- a locksmith can figure out how to unlock a car with keyless entry systems.
Immobilize – A car's malfunctioning immobiliser can be turned off by a locksmith, allowing entry.
Broken key – A locksmith can remove jammed, broken keys from the ignition with the aid of the right instruments.
Can a Locksmith Make a Key Without Original Key?
There are three methods a locksmith can create a key without the original key.
1. The lock's impression: A locksmith forms a concept using the actual lock. He/ She will now use that impression to create the new set of keys. Since this expertise requires years of practise, novices cannot do the job.
Disassembling: By disassembling the lock, a locksmith will figure out the code. He is able to generate a new key using the code. The final technique for creating a key without the original is this one.
Depending on the particular lock, a locksmith will use either the blind code or the bitting code while cutting the key. A locksmith will perform their magic by making the key according to the code supplied.
Coachella & Area's Most Popular Locksmith Service!
Why People Choose Us
Reliability
Prompt, reliable locksmith services of all types - home, business, automotive and more - we are the lock experts in Coachella & area.
Loyalty
Our customer base is built on relationships. You can count on us during and after the work is completed. Your 100% satisfaction is our goal.
Experience
Put our locksmith expertise to the test with any challenge you have - all types of lock systems, all types of lock-related repair and replacement & installation.
Family-Owned Locksmith Company Since 2006